Film Screening: Different from the Others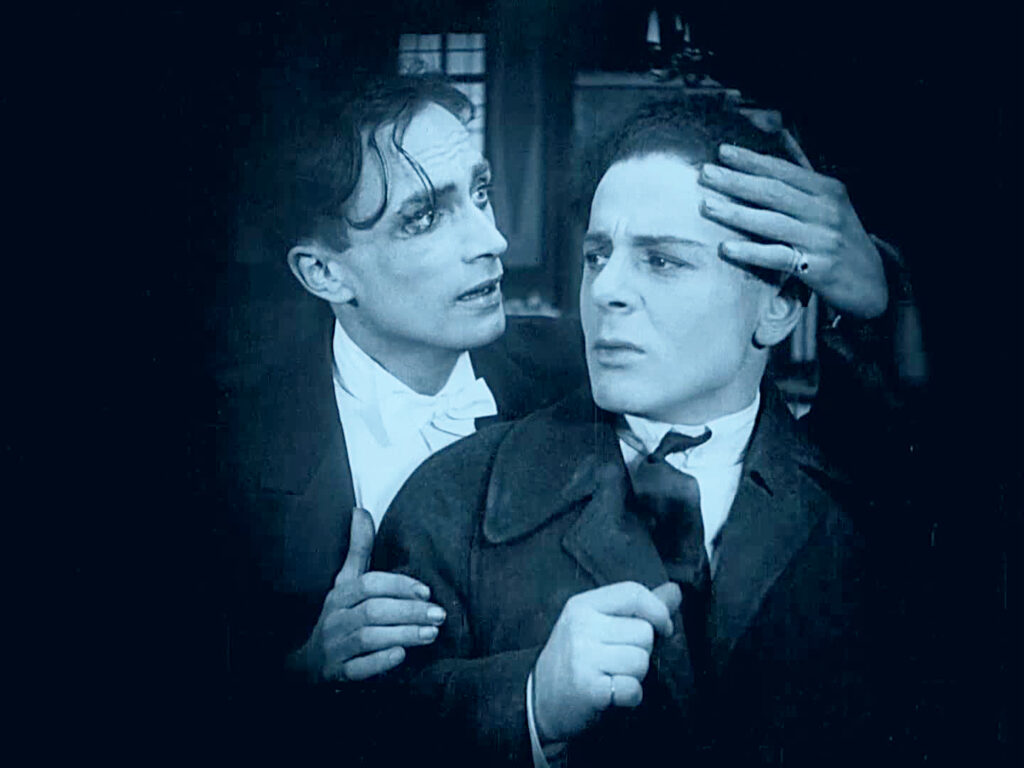 Many thousands of homosexual men in Germany were sentenced to prison terms of up to five years under Paragraph 175 of the Penal Code. Enacted in 1871, with the creation of the modern German nation, this law against "unnatural vice between men" was toughened in the Nazi era and later liberalized in East and West Germany, but not fully repealed until 1994.
The third sex
The law was challenged as early as 1897 by the German homosexual emancipation movement, the first such initiative worldwide. Its leader, Dr. Magnus Hirschfeld (1868-1935), held that homosexuals constituted a biological "third sex," a social minority unjustly subjected to discrimination.
Hirschfeld argued that Paragraph 175 did far less to prevent the victimless crime of homosexuality than to promote the crime of extortion. For each homosexual prosecuted under the law, another 100 were victimized by blackmailers.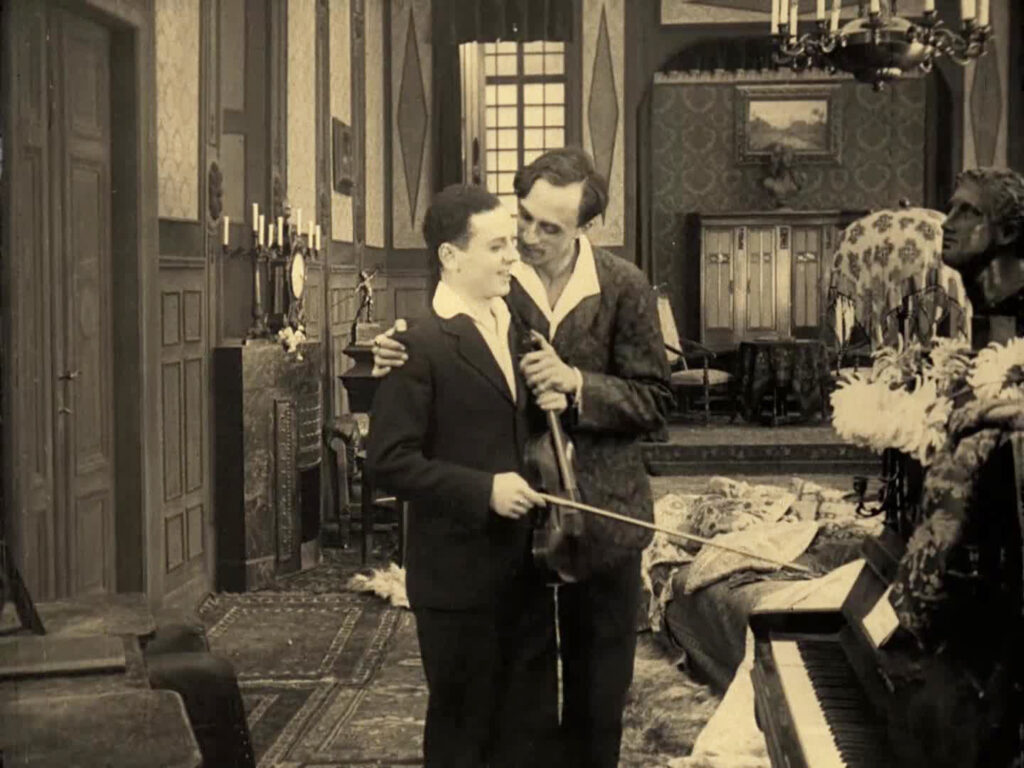 During and after World War I, when the German film censorship board was disbanded, director Richard Oswald (1880-1963) began collaborating with several doctors specializing in sexuality, Dr. Hirschfeld among them, to produce a series of educational films. Through a narrative story following the lives of people affected by issues such as sexually transmitted diseases or unwanted pregnancy or other areas, these films frankly broached topics were not spoken of and tried to offer realistic guidance free from the mores of the day's society.
A sympathetic, openly gay character
Early in 1919, Oswald and Hirschfeld began work on a film called Anders als die Andern, or in English, Different from the Others. It exposes the consequences of discrimination by giving the abstract concept of homosexuality a real face: a gay violinist named Paul Körner.
Although not Oswald's first film to have a gay element (he had, for example, two years prior shot a screen version of The Picture of Dorian Gray), Different from the Others was the first—for the director and for all of cinema—to focus on an entirely sympathetic, openly gay character and to call for tolerance and equality in gay rights. In 1920, after public outcry for moral decency in films, with Different from the Others leading as a prime example, censorship was resumed in Germany.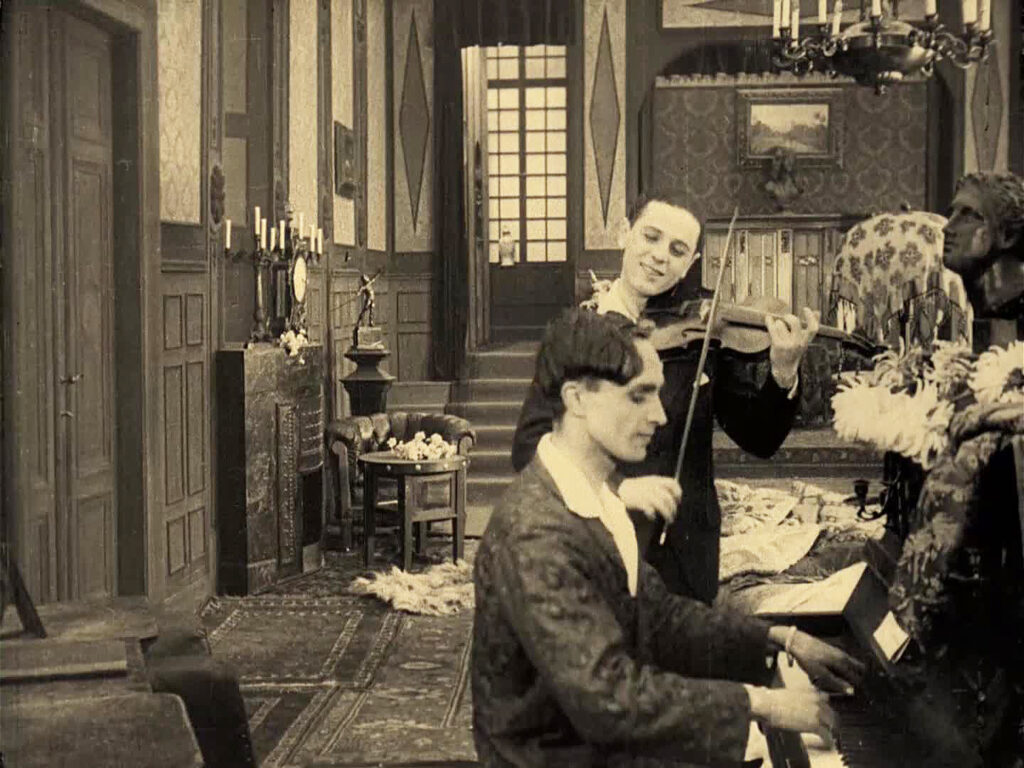 The film was banned and most prints of it destroyed. Dr. Hirschfeld retained what was probably the last intact copy in his personal archive. In 1927, he used a re-edited short version from it as the episode Schuldlos geächtet! Tragödie eines Homesexuellen (Innocently Outlawed! Tragedy of a Homosexual) in a documentary called Gesetze der Liebe (Laws of Love), which likewise met banning in Germany.
Hirschfeld's mission
When the Nazis came to power, Hirschfeld was forced into exile and his archive was burned. After its destruction, the film was lost entirely for over forty years until a fragment of Hirschfeld's documentary was discovered in Ukraine, containing the nearly complete short version of Different from the Others. Using this footage, as well as production stills and publicity photos and contemporary documents, the film could be reconstructed by Filmmuseum München.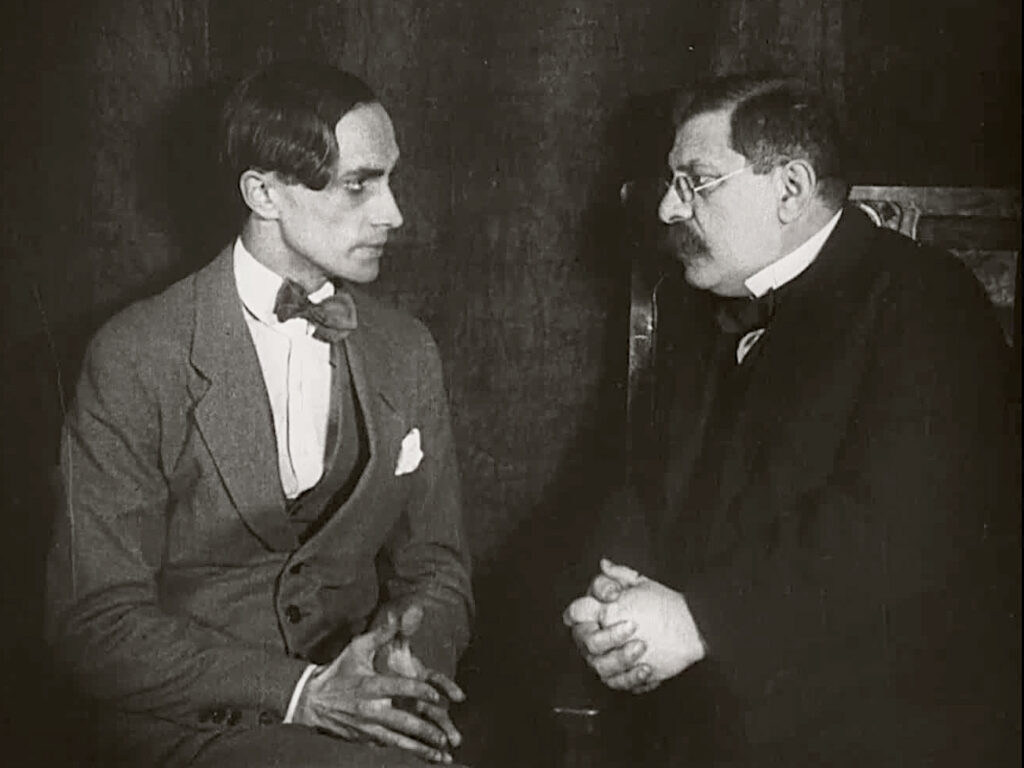 We proudly present the oeuvre d'art to the audience of KyivPride. The film and event will be translated from German to Ukrainian.
When: 17th September 2021, 6 p.m.
Where: KyivPride, register here
Contakt: conrad@MunichKyivQueer.org
Organized by: KyivPride, MunichPride, Munich Kyiv Queer, Cultural Department of the City of Munich