Photoexhibition Suburbia, me!
26.08.2015 | cb — No comments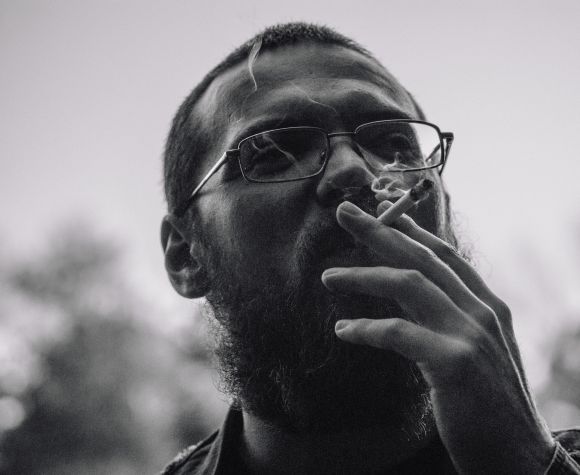 Ivan Kisil lives beyond the Dnepr river, far away from the cosy streets and green parks of the Ukrainian capital. Kiev has two faces; Ivan knows the ugly side better than the bright one. In the suburbs of Kiev, Iwan works. He's teacher. Every Sunday, he takes his camera and goes for a walk looking for new shots in his surrounding. As he lives with his mother, it is an occasion to go out.
It's his life, the suburban life he shoots. Every photograph tells a story about Ivan, sometimes about Ivan's alter ego, Brutt. Brutt is the name of Ivan Kisil's blog where he openly talks and writes about his being gay. Brutt can live the life Ivan is not allowed to in Ukraine, a homophobic country. "They talk very openly – about women, politics, sex, beer, relatives. I see him every day. He is a super macho, superfucker. On Saturdays, we meet at midnight. He does not kiss. He just stands there – naked; he looks at me and gets hard. He lies down and we fuck. But in public he is silent about the fact that he calls me once a week, ending up in my bed."
Ivan's stories are touching. Are they true or not? It is a poetry able to shock, revealing how Ukraine's vulnerable patriarchic society works. Ivan himself became a victim of homophobic mobbing and violence. He says with another photograph: "There is no gay. Here are just fields, wind and endless country. Even me, I am not here. Only my eyes can see everything."

The exhibition is shown from 6th to 26th of September 2015 in Munich's Gay Community Centre Sub, Müllerstraße 14. Opening on Sunday, 6th of September 2015, Ivan Kisil will be there.
(CSD München, Sub, Munich Kiev Queer, Cultural Department of the City of Munich)