ODESSABLOG Ukraine's LGBT-community might be the role model for the whole country
19.08.2015 | cb — No comments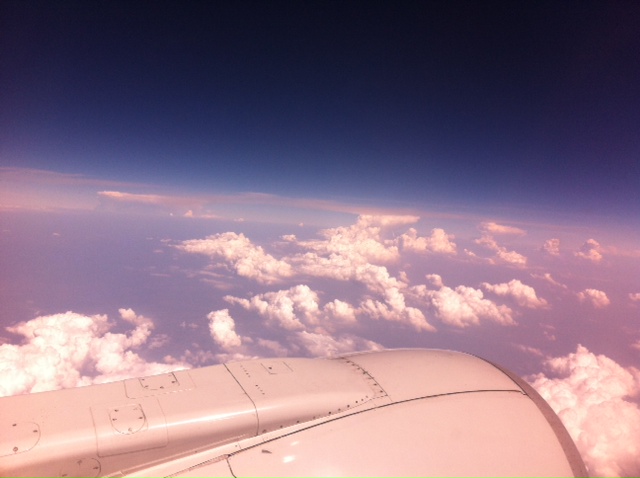 The Munich artist Naomi Lawrence, part of Munich Kiev Queer, has been attending OdessaPride for nearly a whole week. She has had her own exhibition on the Comic Con Art Festival ("Wonder Woman") and has hold one of her famous workshops about how to use your creative potential for political protest. Read her resumee.
"It's just past 5 a.m. and the city is pleasantly calm and cool. Sasha is driving me to the airport. He is a member of the organising team of OdessaPride and just like all of them he has had hardly any sleep in the last few days. So I aprecciate him driving me to the airport at this time as a small heroic act.
I ask him how he feels about the outcome of the Pride.  He says: "Never before in my life, I have experienced this feeling of LGBT-community. We managed to work together although we disagreed on many things."
This fully expresses also my thoughts and feelings. Something in Odessa has been distinctively different. It was this uniting feeling of standing together against all odds. A feeling of a supportive community among the people participating.
Of course there have been the same battles between activists and especially LGBT-organisations before, during and after the Pride. The organising team of KyivPride knows about this sad tradition just as well as now does the team of Odessa. (And it also reminds me of the extremely painfull battles about 'Christina Street Day' a few years ago in Munich.)
It does not come as a surprise that minorities attack each other instead of overcoming differences and supporting each other. Maybe each minority has to learn this solidarity because it hasn't experienced it. Since minorities are the result of a non solidaric society.
Personally, I believe that if the LGBT-community in Ukraine succeeds in overcoming this obstical, it will become the democratic rolemodel for the whole nation. Already their peaceful, creative and determined way of fighting for their rights is very impressive – not only for their supporters, but also for their ennemies."