July 2020: MunichPride
07.01.2020 | cb — No comments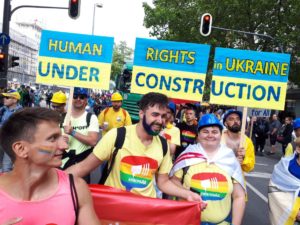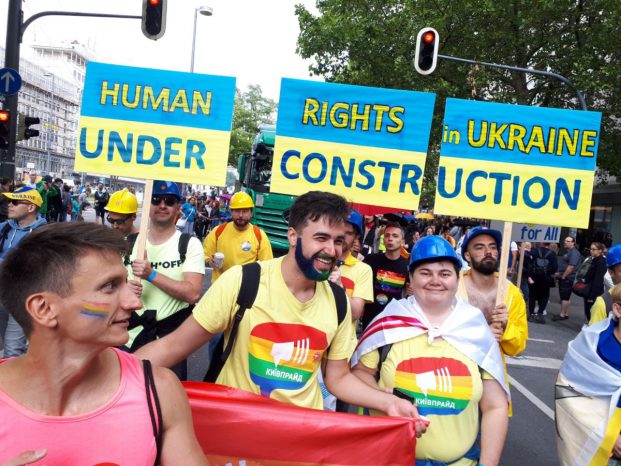 From July 4th on we expect a big delegation from Ukraine. Activists come from various LGBTI* organizations: Among them are long-time partners and people we welcome for the first time in Munich, such as representatives of the new Trans* Community Centre in Kyiv.
A supporting program will get our guests aquainted to Munich's diverse LGBTI* scene and deepen the cooperation. Like us in Kyiv, they are going to meet representatives of local politics as well als the lesbian, gay, inter* and trans* community in Munich.
Solidarity and activism
The slogan of this year's Pride "Against Hate. Together we are strong!" we accompany with our appearance at the parade. And we show a new documentary about the Creative Protest Festival in Odesa, which has recently been finished.
When: July 4th to 12th, 2020
Where: Munich
Contact: Stanislav Mishchenko, Conrad Breyer
Organized by: CSD Munich, KyivPride, Munich Kyiv Queer, Cultural Department of the City of Munich